Management Team
Our strong management team is the foundation of our business. These individuals work hard to provide expert guidance and direction to our financial representatives in order to support their success as independent business owners.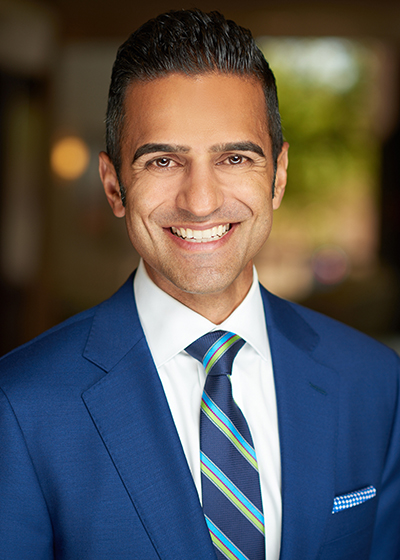 Managing Director
Office 303-390-5769
A near native of Colorado, Armen moved to Littleton from Chicago when he was three years old.  He attended Columbine High School and The University of Colorado - Boulder.  Armen began college studying civil engineering, but transferred into the Leeds School of Business during his sophomore year after the passing of his father.  Looking for direction and purpose in life, he joined Northwestern Mutual's highly accredited internship program in 1998.  Conversations about planning for the unforeseen - including protecting the ones you may leave behind, began to influence how he wanted to build his career.
Armen graduated with a B.S. in Business, and a double degree in finance and marketing, choosing to continue his career with Northwestern Mutual as a full time financial advisor. He currently holds active Series 7, 26, 63, & 66 licenses, a Colorado Life & Health insurance producer's license, and the CLU® designation from the American College.  In 2012, he was appointed as the Managing Director of the Northwestern Mutual DTC office.
Professionally, Armen's passion is twofold:  First, to help clients realize their potential by partnering with them as they pursue their future financial goals; and second, to develop a team of advisors and associates into a thriving network of compassionate and highly-competent professionals who share his commitment to our community, our clients, and our families.
Armen lives in Denver with his wife Jameela and their two sons, Nico & Dominic.  His commitment to his clients and his office is significant, but family is at the core of every endeavor.  He travels frequently, learning and speaking at various conferences around the country, and is very active in working with Northwestern Mutual's leadership team in shaping the future of the company.  Resolute in his pursuit of overall health and fitness, Armen always makes time to work out, but will spend nearly every evening and weekend with his family.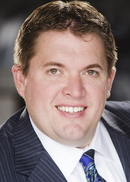 Wealth Management Advisor
Office 303-390-5763
My Networks:
Nicholas A. Langefels joined Northwestern Mutual in 2010 and during his time has held numerous leadership roles within the company including Field Director and Recruiting Field Director. Nicholas currently serves at the Growth and Development Director in Denver, Colorado. Prior to his time with Northwestern Mutual, Nicholas practiced as a business law associate for seven years with Davis Graham, and Stubbs and Jacobs Chase, two prominent firms in Denver. Nicholas worked on a multitude of legal issues for clients including but not limited to company formation, succession planning, buy sell agreements, mergers and acquisitons, and contract law. Nicholas also served for two years as a marketing analyst for Sterling Rice Group in Boulder, Colorado where he worked on integrated brand strategies for many fortune 500 companies.
As a Wealth Management Advisor, Nicholas's objective is to bring an integrated approach to financial planning on behalf of his clients. Nicholas belives that effective financial planning requires an interactive approach and comprehensive financial plan that meets the needs of his clients. Once the plan is crafted and approved by the client, Nicholas and his team work tirelessly to ensure the client's plan is implemented and then objectives are met. Once a plan is implemented, Nicholas and his team focus their attention on periodic client reviews to determine if existing plans, investments, and structures are still in line with ther goals and objectives.
Nicholas lives and works in Denver, Colorado with his wife, Dr. Lina Patel and their two young children Saiya and Ethan. They enjoy the beautiful Colorado weather while partaking in activities such as skiing and hiking. Nick and Lina are heavily involved with their children and their school as well as the community they live in. They support wonderful organizations such as Alex's Lemonade Stand, the Global Down Syndrome Foundation, Children's Hospital of Colorado, and CASA - Advocates for Children. They are passionate about music, wine, theatre, and the great outdoors.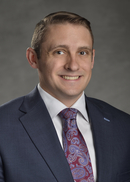 College Unit Director
Office 303-784-6227
Matthew grew up in Rochester, NY in the Western New York region. He began his practice with the Northwestern Mutual as a College Intern in May of 2012 while attending St. John Fisher College. Through working with his closest friends and family to help them achieve their goals he has found a passion for being introduced to others near and dear to the community and connecting with them. Upon graduation, he opened a practice in Denver, Colorado with the unique opportunity to expand his personal and professional horizons while staying connected to Western New York and other regions of the country. With the help of his team, Matthew looks forward to having the tremendous opportunity to impact you and your family and business and building a lifelong relationship.